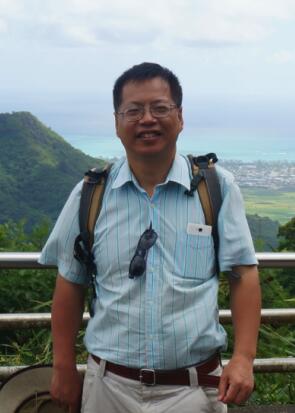 Professor
Phone: (027)87543881
Email: bpgong@hust.edu.cn
Academic Areas: Pulsar timing and superluminal motion of AGNs and X-ray binaries
Research Interests: Pulsar timing and superluminal motion of AGNs and X-ray binaries
Biping Gong's undergraduate study was in Hubei Automobile Institute, China, from 1980-1984. His Master's degree in gravitational physics was received in Zhongshan University in 1992. He got his Ph.D. in astrophysics in Hongkong University in 2001. From 2001-2005 he worked as a post doctor of Astronomy department of Nanjing University. Later he visited CESR of France 2005-2006. He become a staff member of Huazhong University of Science & Technology, Wuhan, China in 2006. In the past 10 years he has started a series of research programs in mechanism of Pulsar timing noise and in the superluminal motion of AGNs and X-ray binaries, which has been supported by three NSFC funding and one oversea funding. Biping Gong also actively cooperates with the researchers from MPIfRA and Manchester University .
Academic Degrees
Ph D in astrophysics at Hongkong University in 2001.
Professional Experience
2006-2013 : Associate Professor, Huazhong University of Science and Technology;
2013-Present : Professor, Huazhong University of Science and Technology;
2001-2004: Postdoctoral Researcher , Nanjing University
Selected Publications
1. Biping Gong, "Radio-Quiet Neutron Star 1E 1207.4-5209: A Possible Strong Gravitational-Wave Source", Phys Rev Lett, 95,261101, 2005.
2. Biping Gong, "The non-ballistic superluminal motion in the plane of the sky", Mon. Not. R. Astron. Soc. 389, 315, 2008.
3. B. P. Gong, Y. P. Li, and H. C. Zhang , "THE FIRST KINEMATIC DETERMINATION OF MILLION-YEAR PRECESSION PERIOD OF ACTIVE GALACTIC NUCLEI", The Astrophysical Journal Letters, 734, L32 , 2011.
Selected Cases
IAU member
Awards and Honors
Courses Taught
Observational Astronomy
Introduction to astrophysics
Introduction to astronomy
Login and edit information