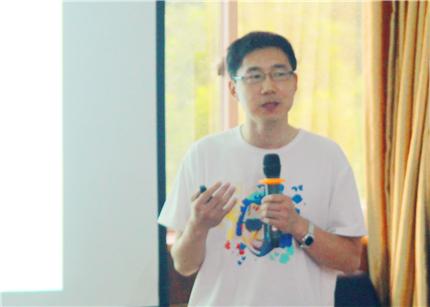 Welcome to School of Physics. The School of Physics at Huazhong University of Science and Technology is among the fastest-developing Physics Faculty in the world. Started in 1983 as a small department, the Faculty contains now 120 tenured and tenure-track members, with 50 professors and 50 associated professors。The Faculty has more than 10 high-level research groups, including the "NSF Renovation Group for Gravitational Theory and Experiment" and the "MOE Renovation Group for Ultrafast Optics". The MOE ranking of HUST physics rose from 19th in 2007 to be 12th in 2012. And in the past 3 years, the Faculty continued be in a rapidly uprising stage: obtaining about 30 new NSF grants each year, with over 100 research projects ongoing via a total funding over 100 million RMB, publishing over 500 SCI papers with more and more in prestigious journals.
We offer two primary disciplines to undergraduates including Physics and Applied Physics. The college has a physics postdoctoral level subjects; doctoral and master's degree granting disciplines of physics (which contains theoretical physics, optics, condensed matter physics, plasma physics, radio physics, atomic and molecular physics, material physics and precision measurement multiple disciplines doctoral and other physical and chemical). Physics Hubei Province level key disciplines. College of the existing "gravitation and quantum physics" Hubei Key Laboratory; MOST "gravitational and tidal observation stations"; Key Laboratory of the Ministry of Education "Basic physical measurement" and "Gravity navigation" Key Laboratory of Ministry of Education (Class B ); in May 2015 as the main hospital I assume precision gravity surveys major infrastructure technology infrastructure project proposal has been approved by the national Development and Reform Commission. College is also actively involved in Wuhan National Laboratory for Optoelectronics (chips) and the construction of pulsed magnetic field experimental device. College adhere to the construction of disciplines concise directions, highlighting features; integration of forces, expand the scale; strengthen basic, the highlight of; openness, cooperation and expand the influence of building ideas. College will focus on precise gravity measurements good opportunity for major technology-based platform facilities construction, the integration of forces, to introduce high-end talent.
The international impact of physics at HUST is quickly increasing. HUST is the unique university in the world which has three affiliated National Laboratories related to Physics: The Wuhan National Laboratory of Optoelectronics, National Pulsed High Magnetic Field Center, and the National Precision Gravitational Measurement Facility under construction led by the School of Physics. They strongly support the research of AMO, condensed matter physics, precision measurement, fundamental theoretical physics and test of fundamental physical laws, and geophysics, etc.
For further information, please read the relative pages.
Prof.Chen Xiangsong
Associate Director